Heute kam das vorbestellte neue Lesefutter von Tim Ferriss an: Tools of Titans. The Tactics, Routines, and Habits of Billionaires, Icons, and World-Class Performers. Viele kurzweilige Mini-Kapitel für die kommenden Tage.
Die meisten Inhalte und Themen sind Destillate seines (hochwertigen) Podcasts. Für 30-50 Minuten Zuhören fehlt mir aber immer irgendwie die Zeit bzw. Zeit, Ort und Muße. Ich lese lieber: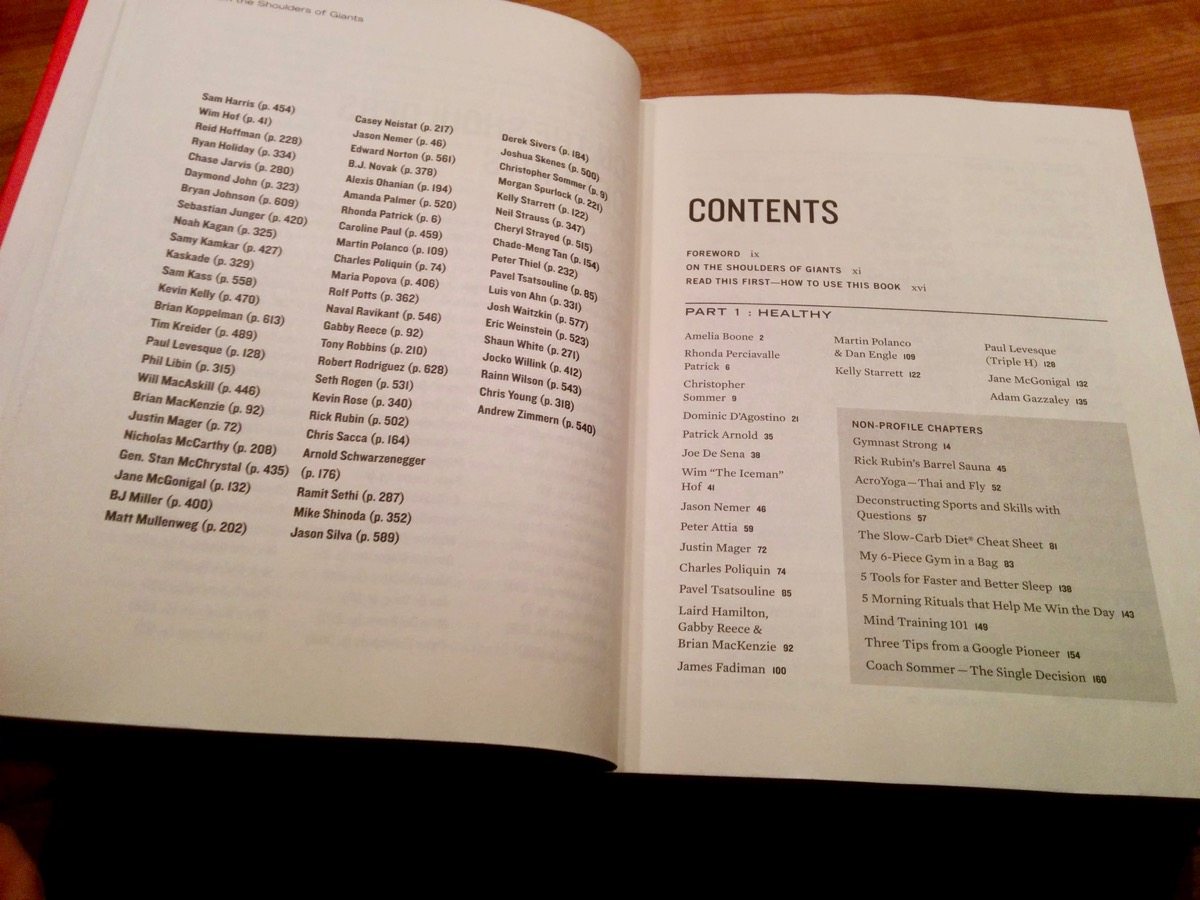 Update 27.12.2016: Mittlerweile einige Personenkapitel(chen) gelesen; soweit ein echter Ferriss im Sinne seines Frage-Antwort-Stils. Angenehm inspirierend aber auch kurzweilig: Wenn man gerade wenig Zeit hat, ist es kein Problem schnell mal irgendwo reinzuspringen. Irgendein interessanter Aspekt, eine Geschichte, ein Zitat, eine Begebenheit, ein Ritual etc. findet sich immer, über das man weiter nachdenken mag.